Top Strategy, Marketing & PR Agency in Singapore & Asia
You are the captain of a business in a challenging climate, braving through pandemics, trade wars, and competition. You need experienced co-pilots. We have been helping many business owners and CEOs for 30 years, to build, to expand, to get known, to sell, through PR, digital marketing, leadership training, crisis communication, and strategy counsel.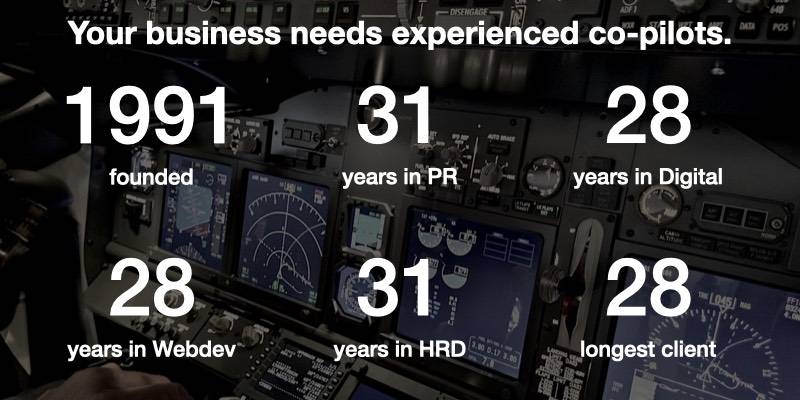 You want Mindshare & Reputation – we know HOW
Communication is at the very core of our society. That's what makes us human.
Jan Koum, founder, WhatsApp
What would the good "Ensign" say about communication? Watch his Cameo here:

McGallen & Bolden is an award-winning and tech-savvy B2B & B2C Digital Marketing & PR Agency in Asia with a difference. We are a 360-degree holistic communications and strategy firm, offering beyond PR, with branding, business strategy, digital marketing, and training. We are based in Singapore, serving customers throughout Asia Pacific and the world for 30+ years.
You want MINDSHARE of customers, employees, government, institutions, investors, and all stakeholders. When you partner with us as your lead PR agency, digital marketing and strategy firm, we help you gain MINDSHARE, and MARKETSHARE, with time-proven field experience and ideas, on budget, and on time.
You get REAL B2B PR and B2C PR and digital marketing knowledge and expertise, not some "song and dance". We are INSIDERS – we have been in your shoes as marketers, technologists, coders, HR experts, managers, entrepreneurs, and salespeople. We know WHY you face challenges and HOW to solve them. We have been journalists (TV, radio, print, online). We are journalists, marketers, technologists all converged into one. We are pioneers in technology and B2B Public Relations (PR) and digital marketing so you benefit from effective campaigns. We are battle-proven, thoroughbred Commandos. Actions, not mere words.
And in a crisis? Whether it be a cybersecurity or data breach, a death at a worksite, a financial scandal, or a disease outbreak like SARS or COVID-19, you need steady hands who have braved all the major crises from 1990s to now, to work closely with you to formulate Crisis Communication and Management Programs and Media Training for Spokespersons.
屹立了30多年的麥金倫顧問公司是個獲獎和高科技的數字營銷,公共關係和培訓公司。我們的高級客戶和創意總監各自擁有27至33年以上的經驗(市場管理,新興企業,新聞,媒體,人力培訓,行銷,公共關係),且精通英語和國語。隨著1990年代網際網路和數字媒體的啟動,我們已經齊步跟進,開發,研究及使用此等科技於客戶活動及培訓用途。無論您的商業計劃專注新加坡,東南亞或亞太地區市場,我們都有把握和樂意協助您大展鴻圖。我們的敏捷價值觀以人,合作,結果,和速應為本,以達到您最理想的要求。我們從不喧嘩取眾,而是以真實的知識和專長取勝。您可把我們想像成您有效且具備實戰經驗的特種部隊。我們永遠用行動證明一切。
HOW do we help you?
Having been pioneers in digital marketing (e-commerce, digital video, social network, inbound marketing, multimedia, Web, mobile), cybersecurity, interactive training, and B2B PR, we bring CEO-level strategies and tactics to realize your goals. We are happy to roll up our sleeves, solve your problems, and help you succeed.
With us, you can clearly see HOW we get things done for you. For example, when some may reduce "media training" to a bullet point, we show you our approach using the field-proven aviation best practices of CRM and TEM. When some may reduce "digital marketing" to a bullet point, we show you UX, PageSpeed and other best practices, and also our approach to video and mobile in digital marketing. We are hands-on practitioners who aren't afraid to show you HOW we do it. We make it real.
WHAT do we do?
We have helped launch brands from scratch in Singapore and Asia Pacific, including many luminary brands from technology, manufacturing, fashion, healthcare, lifestyle, institutions, and sports.
We serve you in the Asia Pacific and beyond. Our principals are the same people who have served all our clients PERSONALLY and will serve you PERSONALLY – all that 60+ years of collective expertise and proven knowledge are at your service.
Today, relying on earned media is not enough. You need a holistic program of "owned", "earned", "communal", and "paid" media. We can help you with ALL these. Communication should be holistic to encompass the Tetrad ("four parts") of a tightly integrated program of digital marketing (or inbound marketing), social media (influencer audits and campaigns), Public Relations (includes branded content), SEO/SEM, website development, webinars, launch events, and internal communications (training), with technology as a powerful enabler.
Measuring PR right in the 21st century?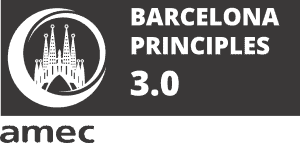 Are you still stuck in measuring advertising equivalence? Try the latest AMEC Barcelona 3.0. Our client media coverage reports are based on the ongoing Barcelona principles.
Accolades
Some awards include (check out more on the Awards and News page):
PR Agency of the Year 2020 – Asia/AU/NZ, Bronze Stevie® (International).
Most Innovative PR Agency of the Year 2019, Bronze Stevie® (AP).
PR Agency of the Year 2017 – Asia/AU/NZ, Silver Stevie® (International).
Most Innovative PR Agency of the Year 2016, Silver Stevie® (AP).
Digital Firm of the Year 2017, Honorable Mention, Digital Awards.
Best Industry Websites 2015, Bronze Stevie® (AP).
Best Online Newsroom, Honorable Mention, RAGAN's PR Daily Awards.
We serve B2B, Cybersecurity, Industrial, Automation, and more
We are pioneers and experts in serving these industries, so if you belong to one of these, you know who to call!
Cyber security (Internet security, network security, cloud security, mobile security)
Industrial automation and safety (including IoT, industrial controls, robotics)
Healthcare and pharmaceuticals (including hospitals, clinics, supplements, vitamins, skincare, beauty, medical, etc)
Audio-Visual (AV) and Video (including high fidelity or hi-fi, speakers, headphones, headsets, Bluetooth, conferencing, cameras, video cameras, etc)
Fashion and Footwear (including fashion, functional, sports, eyewear, etc)
Food and Beverage (including restaurants and chains)