Leading pioneer B2B PR agency in Asia Pacific
We have been a pioneer in technology and B2B public relations (PR) since 1991.
Since then, we have expanded to serve B2B, B2c, FMCG (lifestyle and fashion), sports, government, non-profit, healthcare/medical, etc. We help you potentially reach some of the 4.3 billion people in Asia Pacific, a USD 35 trillion market. Through public relations (PR), we help you build your brand and profits in print, TV, radio, and online.
Our firm has received accolades from industry awards and sites, including: Most Innovative PR Agency (Bronze 2020, 2019, 2018, 2017, Silver 2016), PR Agency of the Year (Bronze 2019, 2018, Silver 2017), Digital Firm of the Year (Honorable Mention 2017, 2016), Best Singapore PR Agency list (Manifest, Simibest, PRagencynetwork, Best in SG, Sortlist), and Top Training Firms in Singapore (2021).
Good communication is just as stimulating as black coffee, and just as hard to sleep after.
Anne Morrow Lindbergh, author and aviator
1. What are you facing now?
Need Asia Pacific media coverage
Established brand facing a plateau
Emerging business looking for customers
Unknown brand and products
Nobody understands our technical & advanced products
Need strategic and tactical advice
2. We lead your PR throughout Asia Pacific
Public Relations (PR, content, TV/radio, events)
Training (media training, crisis communication, leadership, sales)
Employer branding (LinkedIn, blog, newsletters)
3. How we help you with Public Relations (PR)
News release writing (localization optional)
News distribution (through microwire, internal circuits, wires, Aurea Terrea partners)
Rapid Response (RR) and pro-active pitching of your stories to the media
Media coverage tracking (data-backed, Barcelona 3.0 ready)
Content creation (LinkedIn, blog, employee newsletters, video)
Media training, and crisis communication training for C-suite
Journalism (product reviews)
Media and competitor research
Video content
Press tours & events
Brand audits
Employer branding
Online newsroom (we develop & host for you)
4. Benefits of working with us
More than 30 years in business
Key strategists with decades of PR, marketing & business experience
Asia Pacific centric
5. Engage us today!
Read more?
Tech-savvy Asia specialists
We are a full-service digital marketing and PR agency that integrates data-driven PR, digital marketing and training. We help you with building your brand voice, reputation management, crisis communications, social listening and engagement. We come from a strong media and journalism background (including TV and radio). We are pioneers in multilingual digital PR and have an established network in Asia Pacific.
Digital PR Pioneer
A pioneer in digital PR before "digital PR" even existed, we have our own award-winning online newsroom, with reviews, commentaries, and more. When others were sending out paper press releases, we were the FIRST to create and distribute Interactive Press Kits on 3.5-inch floppy disks in 1991.
Lead Digital & PR agency for you
We also act as your lead digital marketing and PR agency in Asia Pacific and the world, as a single and convenient point of contact and billing. We lead the Aurea Terras – the Asia Pacific PR Collective to help you reach the Americas, Europe, Southeast Asia, North Asia (China, Korea, Japan, Taiwan), Australasia, etc.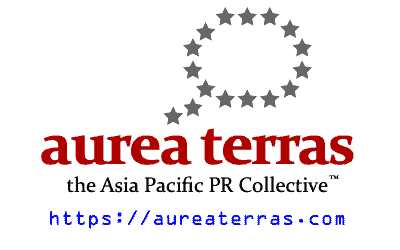 Singapore
Malaysia
Indonesia
Thailand
Vietnam
Philippines
China (PRC, including Hongkong SAR)
Japan
South Korea
Taiwan ROC
Australia & New Zealand
India
Modern Data-Driven PR Measurement
PR has evolved from the antiquated and controversial AVE (Advertising Value Equivalence) to new data-driven measurements (e.g. AMEC Barcelona). Our clients' media coverage reports are based on the ongoing Barcelona principles:
Coverage report values
Coverage
Viewership (TV)
Listenership (Radio)
Circulation (Print)
Estimated Coverage Views
Online Readership
YouTube Views
Social Shares
Average Domain Authority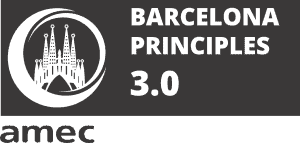 We are pioneers and experts in serving these industries, so if you belong to any of them, you know who to call!
Cyber security (Internet security, network security, cloud security, mobile security)
Industrial automation and safety (including IoT, industrial controls, robotics)
Healthcare and pharmaceuticals (including hospitals, clinics, supplements, vitamins, skincare, beauty, medical, etc)
Audio-Visual (AV) and Video (including high fidelity or hi-fi, speakers, headphones, headsets, Bluetooth, conferencing, cameras, video cameras, etc)
Fashion and Footwear (including fashion, functional, sports, eyewear, etc)
Food and Beverage (including restaurants and chains)
We REALLY know tech
Our motto is "Making Ideas Work," where we take our clients' most esoteric and complex technology concepts and translate the jargon and principles into something everyone can understand. The media and the public want news that makes sense and is accessible.
How do we do that? Simple. We are geeks too.
Our lead consultant, Seamus, has been a programmer since the 1970s, programming on the Casio FX, Sinclair ZX, Atari TRS-80, Mac Plus, UNIX, using languages like BASIC, Fortran, Cobol, HyperCard, then on to C, Java, Perl, PHP and the rest of the web languages. We co-developed the NetJanus™ email security appliance in 2003, which included MIME filtering software running on UNIX and the Sendmail MTA. We have also written mobile applications, web applications, and developed numerous websites (some of them award-winning) for government agencies, multinational corporations, and startups.