Here's where our team dabble with all things tech. Right now, AI (OpenAI/GPT and many others) is part of the main event, from chats, generative art, TTS, and more.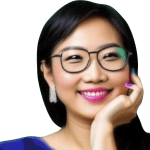 Ask Macie (our AI team member)
Macie is our virtual colleague. But hey, she is new, so please go easy on her. Meanwhile, we are feeding her lots of cookies. You may also have seen her at the corner of our web pages as a pop-up chat.
Here are some samples of TTS (text-to-speech) and voice generation:
Legacy work
We have been pioneers in digital multimedia and publishing, digital PR, web development, interactive learning, etc. Some of our earlier work include:
2022 – AI-related
2011 – CMS (content management system) development
2010 – App development (social, web and mobile)
2003 – Perl development on UNIX
2003 – HR (human resource) intranet app development
1998-2004 – Mail server security development (Cobalt Qube, later NetJanus™ server appliance)
1998 – Java development (e.g. JAEM™ or Java Applet Expanded Menu)
1996 – Multimedia-based interactive entertainment app on web (i-ching)