We are part of Aurea Terras ("Golden Lands" in Latin) – the Asia Pacific PR Collective, as lead and chair.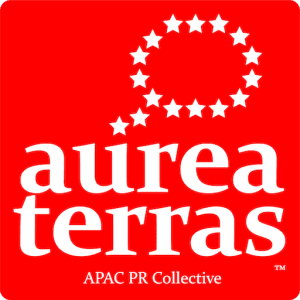 Top B2B PR Agencies serving the Asia Pacific
We have partners who share the SAME tenure and deep experience as us (20 to 30 over years of experience). We have worked with these colleagues collaborating equitably on various client projects, and have become trusted friends and colleagues. Talk to us if you need ASIA PACIFIC PR and marketing expertise and outreach, including these key places we operate in (as lead agency with trusted partners):
Singapore
Malaysia
Indonesia
Thailand
Vietnam
Philippines
China (PRC, including Hongkong SAR)
Japan
South Korea
Taiwan ROC
Australia & New Zealand
India
Many clients appoint us as their Lead Agency so that they have a single point of billing and communication contact, and we help coordinate every communication program for our clients. This is especially so if you are a multinational corporation (MNC) right out of America, Europe, and elsewhere in the world. We speak your language, and we get your news to the world.
Why Aurea Terras?
Aurea Terras is Latin for "Golden Lands", which was an ancient description for the Asia Pacific region. We named our collective Aurea Terras to reflect the business potential and incredible opportunities that the Asia Pacific region is. At the same time, we are a Collective, which means we are a loose alliance (collective) of independent agency partners, with equal standing to each other, providing our best professional expertise to clients in projects and especially retainer programs, for B2B and B2C clients. As a collective, we see each of our agency partners as equals, akin to "King Arthur's Knights of the Round Table", and we do not charge dues.
Real Leads and Clients for our Partners
We at McGallen & Bolden Group have proven success as a Lead Agency for many of our B2B and B2C clients worldwide, providing top-quality, dedicated PR and digital marketing consulting, and referring good clients to our agency partners throughout Asia Pacific.
As the Chair for the Aurea Terras collective, we believe that a collective or network is only worth its salt if we can provide real leads and real clients to our agency partners. From our inception as an agency, we have always needed partners to help on-ground work (e.g. media launches, events, luncheons) in each of the countries in Asia Pacific. Many of our agency partners have benefited from our referrals and worked with our retained and project clients.
Referrals and Accountabilities
As an agency partner, we believe that you should gain exclusivity to all referrals and first right to refusal. Therefore, for any client that needs on-ground work in your country, we will approach you first. If you have no competitive client, and are able to take on the work, and the client is agreeable, we will pass through the work to you. Your accountability will be to us as Lead Agency to get as much media mileage for the client as possible, to facilitate the on-ground events, and to close with a comprehensive media report thereafter.
For many of the ASEAN countries, we believe there should only be one exclusive agency partner for the Collective. For large geographies such as China, we will start with one agency partner and allow clients to dictate if there should be more agency partners, since the likes of China is a colossal market and many large and emerging cities.
現今,歐美市場已不是以往的遼闊草原,而是東盟或東南亞,一個將近七億人口的三萬億美元的黃金市場。在激烈競爭的市場和不穩定的大環境下,您需要有效地成功打響您的品牌知名度。這無疑就是靠公共關係和數字媒體雙管齊下以實際和完整的戰略實踐達到您的盈利和品牌推廣。
屹立了30多年的麥金倫顧問公司是個獲獎和高科技的戰略,數字營銷,公共關係和培訓公司。我們的高級客戶和創意總監共擁有60年以上的市場管理,新興企業,新聞,媒體,人力培訓,行銷,公共關係經驗,且精通英語和國語。
隨著1990年代網際網路和數字媒體的啟動,我們已經齊步跟進,開發,研究及使用此等科技於客戶活動及培訓用途。無論您的商業計劃專注新加坡,東南亞或亞太地區市場,我們和全亞洲資深夥伴都有把握和樂意協助您大展鴻圖。我們的敏捷價值觀以人,合作,結果,和速應為本,以達到您最理想的要求。我們從不喧嘩取眾,而是以真實的知識和專長取勝。
您可把我們當成您有效且具備實戰經驗的副機長,助您導航,助舵。我們永遠用行動證明一切,陪伴您信心滿滿地開闊市場和品牌,擁護您成為您領域的贏家。我們歡迎您隨時於我們聯繫商討如何啟動您的品牌策略和計劃。