Digital Pioneers at your service
We have been Internet and social media pioneers since the 1990s, and programmers since the 1980s. We've been building web and cybersecurity solutions since 1996, and sysadmins for clients' e-commerce and websites. Unlike those with pure journalism backgrounds, our team has strong journalism PLUS sales/marketing and technical backgrounds, making us extremely experienced in generating sales-friendly content and leads.
Today's digital marketing is sophisticated. You want brand voice, reputation management, crisis communications, social listening and engagement. You want sales. You want revenue. We can help with integrated and holistic inbound marketing programs to drive a call to action, generate leads and improve your sales cycle.
Marketing is too important to be left to the marketing department.
David Packard, co-founder, Hewlett-Packard
1. What are you facing now?
Need Asia Pacific leads & prospects
Need to improve brand voice & reputation
Lackluster campaigns & events
Need to build pipelines for sales
2. We lead your marketing throughout Asia Pacific
Digital marketing that convert
Creative marketing campaigns
Creative events
AI, data & tech-led marketing
3. How we help you with Digital Marketing
Content (copywriting, creative direction)
Social media marketing (blogs, Facebook, LinkedIn, YouTube, Instagram, etc)
AI chatbots
Inbound marketing (marketing automation, lead nurturing, landing pages, SEO, EDM)
Advertising & Direct Marketing (Google, Facebook/Instagram, Programmatic buys)
Website design & hosting (WordPress)
E-commerce (Stripe, Woocommerce, WP Easycart, etc)
Video production & Livestreaming (Webinars)
Podcast (Apple, Google, Spotify, Soundcloud, TuneIn, etc)
Infographics and Slides
SEO (search engine optimization) and SEM (marketing)
Social media monitoring, audits & reputation tracking
Influencer audits, campaign development & management
Cybersecurity strategy for web & e-commerce
Programmatic campaigns
4. Benefits of working with us
More than 30 years in business
Key strategists with decades of PR, marketing & business experience
Asia Pacific centric
5. Engage us today!
Read more?
More than Search
Our approach is to help you through SEO (search engine optimization), SEM (search engine marketing), social media (LinkedIn, Facebook, Instagram, Dark Social such as Whatsapp and Telegram), YouTube, and even AI (artificial intelligence) technologies such as GPT chatbots.
Social Media (especially LinkedIn for C-suite)
For B2B clients, the need to for LinkedIn content is paramount, as is blog content for your corporate website or a microsite that we can host and maintain. We can help:
Build Profile Pages – Editing and building your C-suite personal pages
Research Trends – Researching trends and topics for your C-suite to share
Create Short Posts – Write trending short posts for your C-suite to post
Manage Profile – Moderate and manage your C-suite profiles and content
C-suite LinkedIn Management – We make it easy for your C-suite trying to build their LinkedIn content and reputation. We strategize the content direction, research current trends, write short posts that are engaging and interesting to your audience, and your C-suite executives can APPROVE (or reject) the content and then it goes LIVE on their LinkedIn. It is that simple!
For B2C clients, the need for various social media and video-centric platforms, including dark social marketing through WhatsApp, can all be managed through our digital marketing arm. And if you are thinking about the 1+ billion market in China, we have partners to help you reach the social networks in China as well (wechat, weibo, etc).
AI and all things automation
We have been coding our own internal applications since the 1990s, even before the commercial Internet arrived here in 1996. Since then, we have developed databases, custom web and mobile applications, as well as internal applications for automation and productivity. As such, we are able to leverage the latest of all AI (Artificial Intelligence) technologies for content creation, from text to voice to sound to video. We don't just talk about GPT, we research and explore all kinds of language models, engines, APIs, and tools to ensure that what you need is what drives the work.
Video Marketing & PR
Did you know that 70% or more of people now watch video (such as YouTube or Tiktok) as their primary content, and they watch it on smartphones and tablets? We have produced cinema and TV commercials, documentaries and short films for client marketing campaigns and video PR content. We have interviewed luminaries and celebrities on video. These videos can be embedded on your social platforms, mobile and websites. We use professional equipment from Blackmagic Design, Mevo and Apple to produce YouTube and social videos, short news videos and documentaries.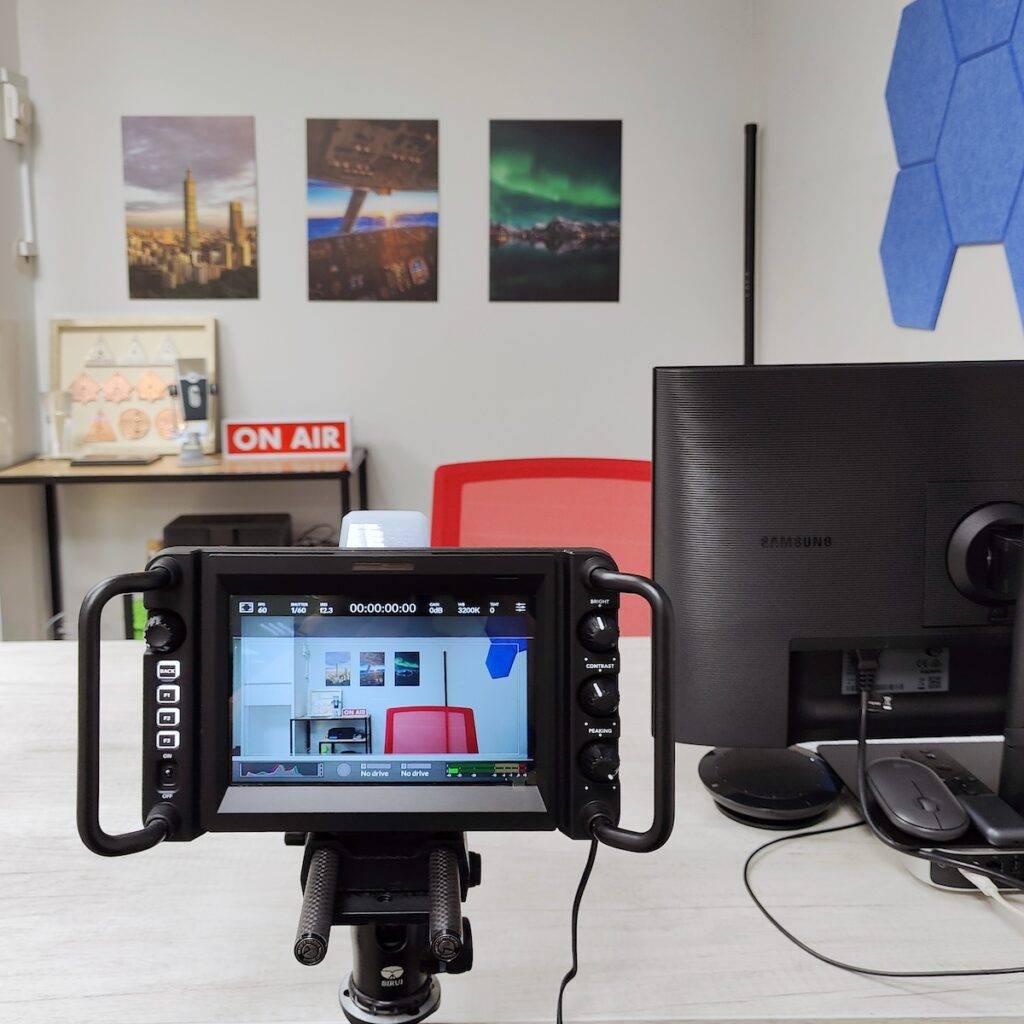 Podcast
Podcasting is a great outreach medium, and increasingly, vertical and general interest podcasts are engaging listeners around the world. When we help you develop audio content and distribute it to major channels like Apple Podcast, Google Podcast, Spotify, Soundcloud, TuneIn and more, your content can reach millions of people worldwide, not just in your local market. We leverage real human interactions as well as digital content with text-to-speech (AI TTS), depending on your needs.
Web, Mobile & Cybersecurity since 1996
Unlike web designers who design content and websites without a focus on optimization and backend compliance, we build SEO-friendly, mobile-friendly, optimized and fast websites, microsites and e-commerce sites. We have been designing, developing and hosting websites and developing cybersecurity solutions since 1996. We have also operated BBS (bulletin board system) servers, the "grandfather" of the pre-Internet era. We are platform agnostic, which means we find the BEST technology platforms for you, rather than just being a "reseller".
Please visit our YouTube channels, audio podcasts, by clicking on the buttons on this page.