We are pioneers and experts in serving these industries, so if you belong to one of these, you know who to call!
Cyber security (Internet security, network security, cloud security, mobile security)
Industrial automation and safety (including IoT, industrial controls, robotics)
Healthcare and pharmaceuticals (including hospitals, clinics, supplements, vitamins, skincare, beauty, medical, etc)
Audio-Visual (AV) and Video (including high fidelity or hi-fi, speakers, headphones, headsets, Bluetooth, conferencing, cameras, video cameras, etc)
Fashion and Footwear (including fashion, functional, sports, eyewear, etc)
Engage our services today!
Please fill this form if you are a business that requires our PR, marketing and training services. Thank you!
This form is for customers only.
If you are a supplier (selling products and services to us), please use the Supplier form. Thank you.
Looking for jobs?
---

Asia (ASEAN + Greater Asia):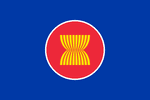 McGallen & Bolden Pte Ltd
10 Anson Rd, International Plaza, Unit 03-19, 079903
Voicemail: +65 3105 1378
---
Europe: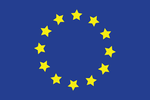 McGallen & Bolden OÜ
Sepapaja 6, Tallinn 15551, Estonia